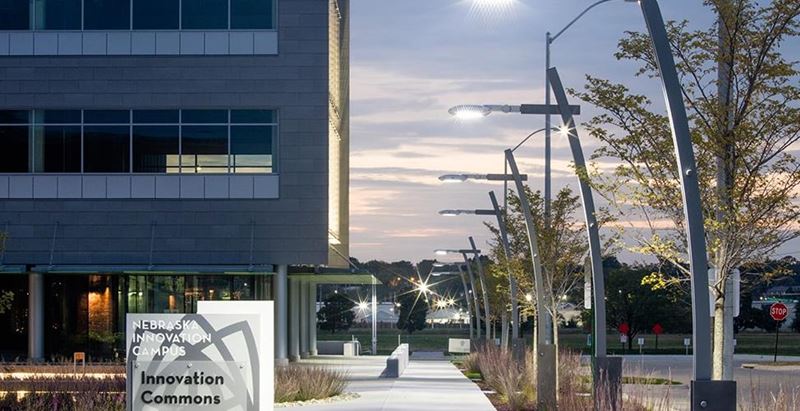 Best Plants for Outdoor Planters
Best Plants for Outdoor Planters
October 25, 2016
Plants living in containers or garden beds experience life in a different way from plants in the ground. They depend on humans for water and nutrients, their drainage can be adjusted, their habitat usually isn't as harsh, and if they could talk, they would probably have entirely different philosophies and perspectives on life than in-ground plants. If they were sentient, that is.
Structura's planters, light poles, and other accessories can bring your entire landscape to life. Contact us today!
For plants in containers, the rule of thumb for surviving winter is that the plant should be hardy in zones that are two zones colder than your USDA Hardiness Zone. Of course, there are always exceptions. Some plants will have a hard time in winter no matter what, while others will thrive through snow and sleet. With a bit of patience and some trial and error, you'll discover which plants work best for your outdoor planters and gardens. In the meantime, however, here are our suggestions:
Emerald Green arborvitae
If you're looking for a simple yet elegant tree that won't require constant attention, the "Emerald Green" arborvitae is the perfect choice.
The Emerald Green arborvitae maintains its beautiful green color all year round, and can add some height and texture to contrast shorter shrubs and foliage. Because of its shape, slow growth, and long life, the Emerald Green is one of the most popular planted trees in the Western United States. Use this variety to accentuate the spaces in your garden, or build a natural privacy fence.
Vegetables and herbs
A sunny patio or rooftop can provide an excellent environment for numerous aromatic herbs, such as rosemary, thyme, or sage, provided they aren't exposed to significant rainfall. Basil, parsley, cilantro, and chive require moderate sun and water. Lemongrass is also a welcome addition to most gardens, because it can be added to numerous culinary creations and teas. Plus, lemongrass can help repel mosquitos and other insects.
Vegetables like cherry tomatoes, peppers, and eggplant are fairly easy to cultivate in pots or raised garden beds. Soil for these plants should be slightly acidic. Generally, vegetables require a bit more maintenance than herbs, so you may need to dedicate about 30 minutes per day to your gardening responsibilities, such as watering and pruning.
Choose the right plants for your environment
When selecting plants for your outdoor areas, your choices are usually limited by your climate and environment. Maybe your patio or awning just doesn't receive enough sunlight to nurture zinnias or geranium.
If your containers are placed in a shady area, consider the following plants:
Persian shield
Begonia
Flowering maple
Foxglove
Primrose
For bright, sunny areas, try these plants:
Zinnia
Geranium
Petunia
Dianthus
Miniature rose
Now that you've learned the best plants to grow in your outdoor containers, you can finally get started on the garden you've always wanted. Unless of course, you don't have the right containers for your property. Structura creates the planters, outdoor furniture, light poles, and other accessories that will bring your entire landscape to life. See for yourself by browsing our product gallery, and contact us to learn more about how we can boost the profile of your property!
Back to Top