Innovations in Wood
Download The Benefits of Acetylated Wood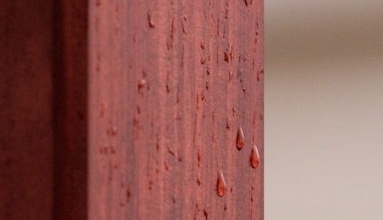 ​At Structura, we recognize the importance of minimizing our impact on the environment. Of course, we've also made it our mission to deliver durable, high-quality structures that will help create delightful, attractive outdoor spaces. By making good use of Accoya® wood, we can achieve both of these goals in tandem.
Accoya wood and Structura
Accoya is the product of patented acetylation technology used to create a high-performance wood that is optimal for numerous types of outdoor structures. It has been extensively researched and tested for durability, paint retention, dimensional stability, and in-ground conditions to ensure performance.
Unlike most treated wood materials, Accoya wood does not include toxic chemicals, and can be safely reused or recycled. Accoya uses naturally renewable and sustainable sources, and its materials are made from FSC, PEFC, and other regionally certified woods.
Structura is proud to maintain a beneficial partnership with Accoya to bring visually stunning yet environmentally responsible light poles and furniture to public spaces.
Back to Top