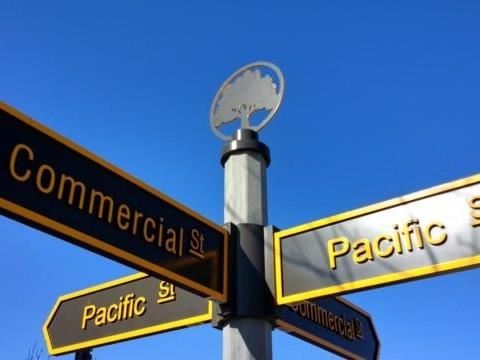 City of Branson Streetscape
City of Branson Streetscape
January 4, 2019
Production began this month on the City of Branson, Missouri's streetscape wood light poles and street signs. The custom assemblies are rooted in a traditional design but with technological improvements in materials, light source, and citywide wireless control. Custom cast aluminum base covers wrap around octagonal wood light poles finished in Structura's weathered grey. Each pole top accommodates banners, duplex outlets for holiday lighting, an LED post-top luminaire, and dimmable wireless controllers. Matching wood posts hold street signs machined from solid aluminum plate and topped with the Branson branded tree finial.
The City of Branson selected Structura's Accoya Wood light poles because of their track record for long term resistance to the weather and minimal long term maintenance.
POLE: Structura
LUMINAIRE: Sternberg Lighting
CONTROLS: Synapse Wireless
If your project has specific requirements that you can't find anywhere else, we can help. Please contact us.
Back to Top