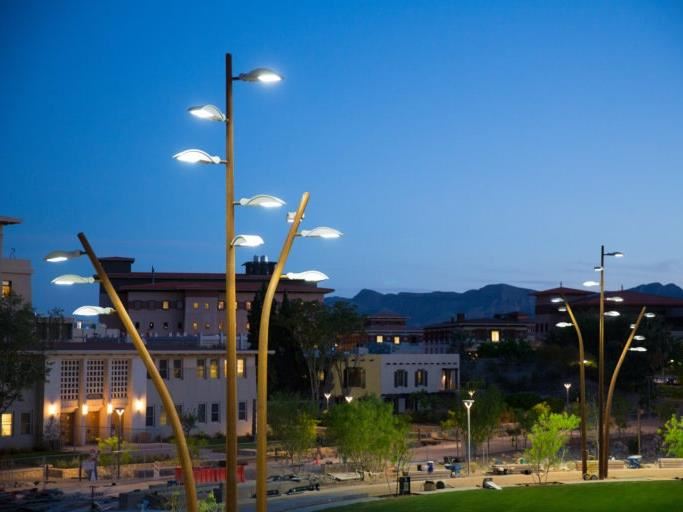 Reed Poles at UTEP
Reed Poles at UTEP
July 14, 2016
The University of Texas – El Paso campus-wide transformation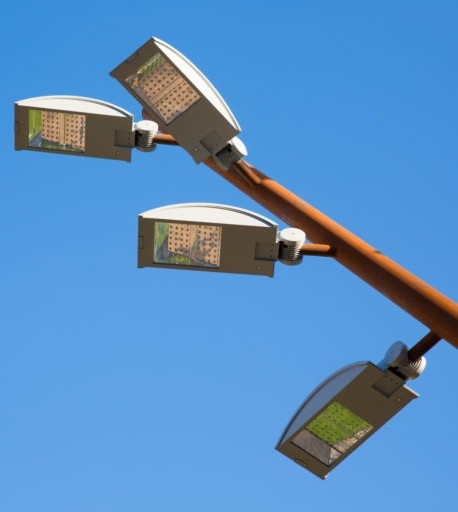 included a lighting masterplan to standardize LED technology and a small number of luminaire types. A large green space was at the heart of the campus transformation. Lighting designer Bruce Yarnell of Yarnell Associates and Christy Ten Eyck of Ten Eyck Landscape Architects conceived of framing the space with tall, organic shaped light poles.​​​
They approached Structura with the request for tilting, curving weathering steel poles. Each pole cluster was supported by a shallow spread footing since the campus is build on rock. Fittings spirally down the poles accommodate the luminaires provided by Performance in Lighting. Each pole was sand blasted after fabrication, prior to shipping to remove oils providing an even, raw steel finish to patina evenly.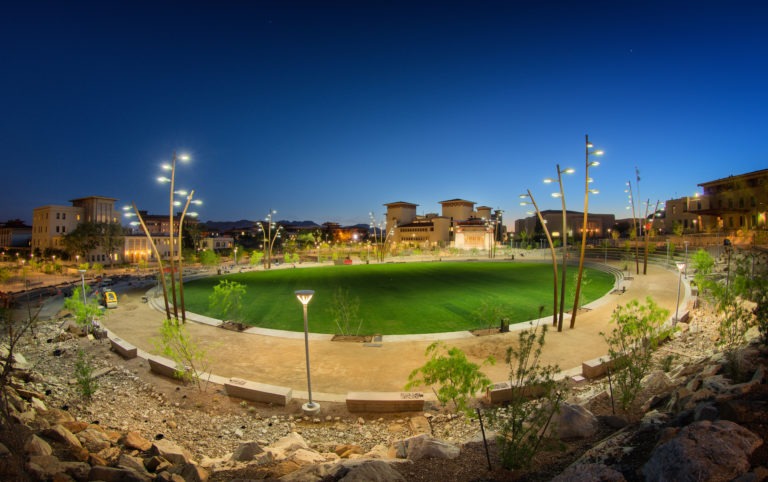 These poles are now a standard product called Reed and are available in sized from 40′ tall down to shorter pedestrian heights.
Reed poles are featured in Architectural SSL Magazine's June 2015 issue for the University of Texas, El Paso project, designed by Yarnell Associates LLC.
Back to Top