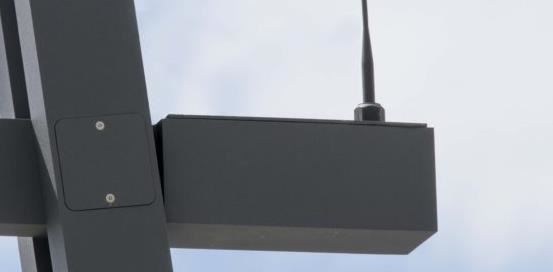 Sensible Solutions for Smart City Clutter
Sensible Solutions for Smart City Clutter
January 4, 2019
Dan Kohnen
Consumers' thirst for tech convenience and a city's need to manage their assets are fueling the explosion of smart city tech on our streets. Last week I attended the Gigabit City Summit in Kansas City, a conference where city delegations discussed the challenges of laying the groundwork…literally…to support the expanding tech needs of their city managers and citizens. A city director of technology shared with me her challenge of keeping a simple light pole from looking like a rats nest of boxes, wires, and sensors. It's not only the city public safety, public works, and technology departments that pile tech on city poles, private entities do too. Soon wireless carriers will be rolling out 5G technology. 5G's limited range means we're going to see "small cell" towers every few blocks in our cities. This will necessitate the need for creative ways to hide the technology, less our streets become distractingly cluttered.
We don't have a solution to hide 5G yet but Structura has recently completed solutions to integrate other smart city components like sensors and wireless controls into our poles. Out of the box, our Lineal LED roadway luminaire already has these features hidden inside. What if your city throws you a curve ball though with a unique controls technology?
For the Port of Everett in Everett, Washington, we designed a visually seamless extension of our luminaire arm to house the city's wireless controllers. Rather than a control box hanging off the side or a 4-pin twist lock bubble poking up above the luminaire, we hide the tech inside the arm. Now we just need to find a clever way to hide the antenna.
In future posts we'll show you how we keep rain off in-use duplex outlets without the ugly in-use covers. Reach out to us with your next project challenge.
Back to Top