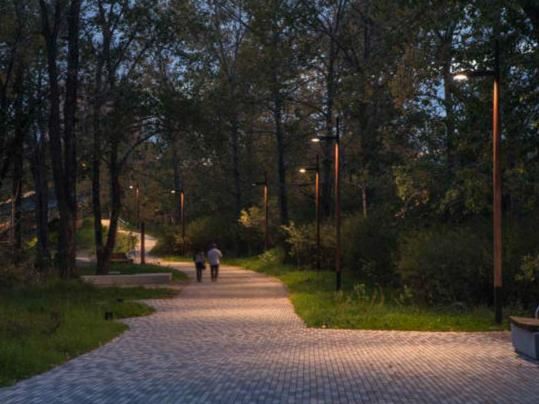 St. Patrick's Island Lighting
St. Patrick's Island Lighting
July 14, 2016
St. Patrick's Island is a 31-acre park in downtown Calgary, Alberta which includes hiking and biking trails, a plaza, amphitheater, play areas, an elevated walks over seasonal riparian wetlands and restored river channels. The design team which included Tillett Lighting Design, W Architecture, and Civitas were tasked with designing with light for human visibility and darkness for bats, owls and other animals.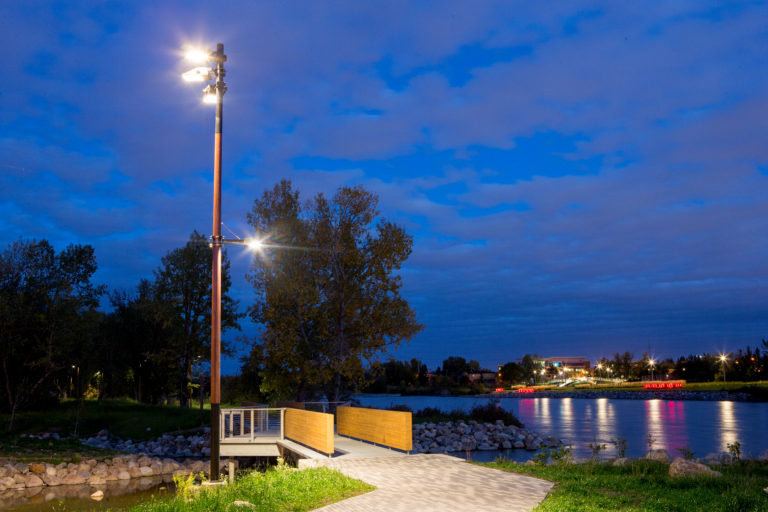 The solution provided sanctuary for wildlife by intentionally leaving some areas of the park in darkness while guiding humans to other areas of the park with light. The design utilized closer spacing of lower wattage luminaires to blanked public areas with even, low illuminance.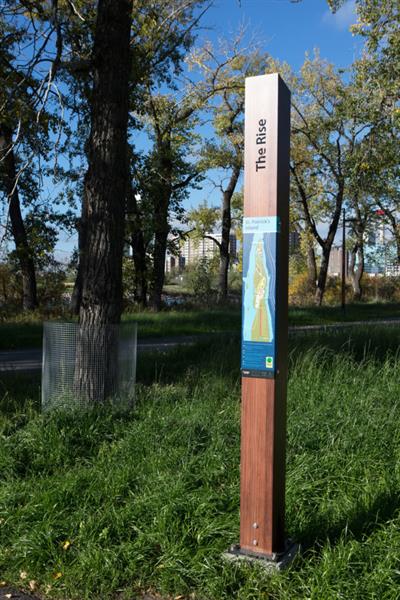 Structura's Spar square wood light poles were modified by turning round as they tapered upward to match the diameter of the luminaire above. Wayfinding wood posts were also fabricated with metal inlaid letters and map wraps.
Lighting Designer: Tillett Lighting Design
Landscape Architecture: W Architecture + Civitas
Products: Structura Spar pole with We-ef luminaire
Back to Top