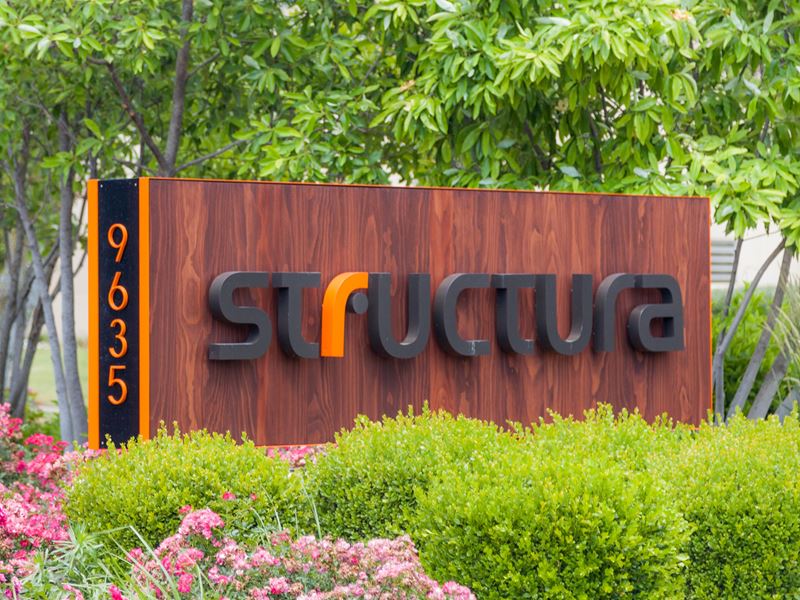 Structura Maintains Its Kansas Roots While Growing Its Manufacturing Space
Structura Maintains Its Kansas Roots While Growing Its Manufacturing Space
June 19, 2020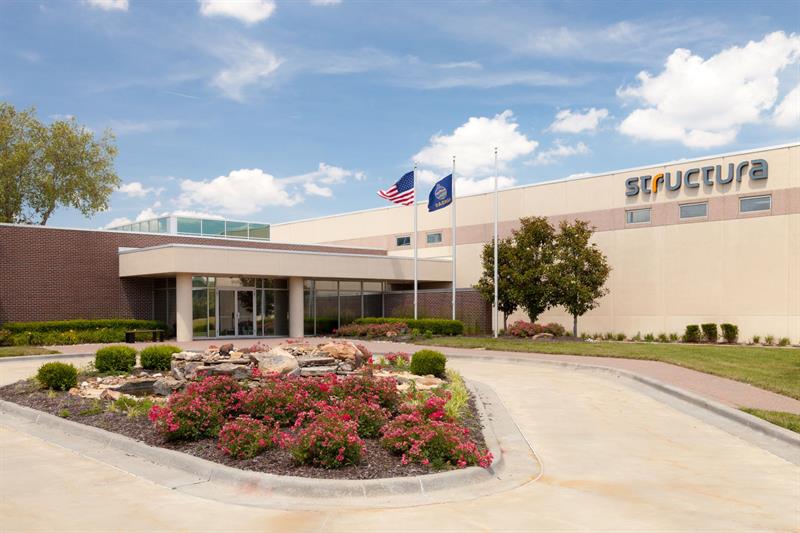 In the midst of continuous growth and a high demand for innovative products, it was clear to leaders at Structura: they had outgrown their location and needed to move. 2019 was The Year of the Search for new space.
The search didn't take them far…just down the highway, in fact: Welcome to Lenexa, Kansas. Situated just 11 miles north of their previous home, Structura's new manufacturing location offers more than 65,000 square feet in which to grow and expand its ability to provide high quality, beautiful lighting products. The location allows for both expansion and increased capacity of Structura's already robust manufacturing processes.
​​"We're beyond thrilled to open our doors here in Lenexa," said Robert Hinnen, Plant Manager/Partner at Structura. "This space accommodates our existing products and we're taking on new processes too: for example, we can now powder-coat our products and components with a new powder coat line." No longer is the shop floor overflowing with machines, building material and products; it's expansive with room to grow. A dust collection system was installed in the wood shop to capture all the sawdust and transfer it to an enclosed container that will all be recycled.​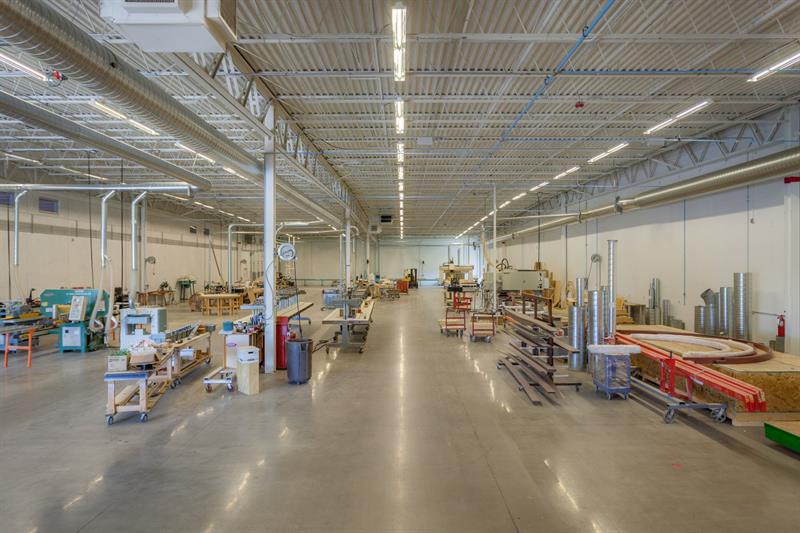 With continuous growth and demand, it was the right time for the company to find a manufacturing space that offers the flexibility to both increase quality control and lower costs at the same time. New research and development space allows Structura's experts to design and produce more innovative products: even taller, more unique poles, while improving the performance of their fixtures.
In addition, with an increase in employees during the past few years, the design, engineering, quotations, project management, and support staff at Structura also needed more room to breathe and grow. With more room for organization and development, throughput will improve all around, as will employee retention.
"We're excited to bring our clients here," said Shannon Yust, National Sales Manager. "They'll get to experience a new Structura, see many of our products installed around Kansas City and of course – enjoy Kansas City BBQ while they're in town." The new manufacturing plant will inspire specifiers and lighting agencies, says Yust. "Once you see what we're all about, how we're innovating – I think you'll appreciate the Structura difference even more."
"We're focused on improved lead times and improved product performance," said Hinnen. "This factory is state-of-the-art. We're proud to show off our design and manufacturing processes and this facility gives us a chance to do that."
Find Structura online at Structura.com. Find their new HQ at 9635 Widmer Road in Lenexa, Kansas. You can still reach them by phone at the same phone number, (913) 390-8787 or by email at projects@structura.com.
Back to Top